Top 7 job roles after ACCA qualification in India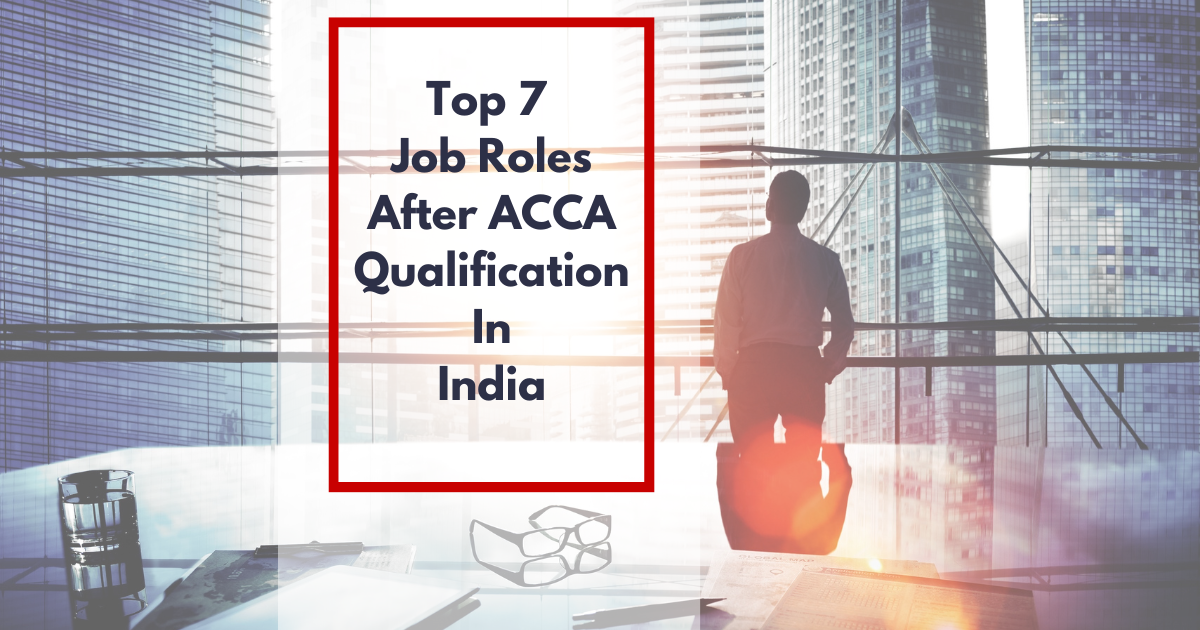 ACCA or Association of Certified Chartered Accountants qualification is a Chartered Accountant degree except that it is recognized globally and not just limited to India. It covers various aspects of business and gives you an insight into global finance. It is not news that the qualification can increase your employability, but we need to know the scope after completing the degree. So, let's take a look at what different job roles you can apply for after cracking the exam.
1. Financial Accountant:
As a financial accountant, you would be responsible for budgeting, performing internal audits, and tax planning. Conducting cost and revenue analysis and providing consultation to the senior team can also be a part of your responsibilities. The responsibilities differ based on the size of the enterprise and can in time lead up to becoming a CFO of an organisation.
2. Management Accountant:
Management Accountants are responsible for converting data into financial terms that can be used to make any management decisions in the future. They analyse operations' costs and revenues and devise performance calculations.
3. Tax specialist:
As the name sounds, a tax specialist takes care of the taxation part. He teaches his clients about the national and international tax laws and assists them in meeting their taxation needs.
4. Auditor:
As an auditor, you will be verifying that the financial books are in terms with the regulatory framework and are accurate. An auditor is important for keeping the confidence of the investors and customers intact in your business.
5. Data Scientist:
A financial data scientist applies data science techniques to relevant customer and financial data. They may gather data from hedge funds, financial technology, investment banking and retail banking. They use this data to make recommendations for financial decisions and support their proposals for new experiments, projects or products.
6. Corporate Treasurer:
A corporate treasurer is the one who manages finance and its associated risk for a business. The person ensures that a business has ample cash to utilise at the right time, in the right place and in the right currency. He also assists CFOs in financial planning and developing financial strategies, which is why he is often considered the right-hand man of CFO.
7. Finance Comptroller:
They are mostly the heads of the accounting department and ensure that the books are being maintained legally and as per approved standards. Often called 'company historians', their main job revolves around records. Depending on the size of the business, they can also take part in financial decisions and assist in some other financial operations.

You must have understood why ACCA is emerging as one of the most sought-after qualifications among commerce students. To survive the cut-throat competition in this field, you would need persistence, effort, and the right guidance. Persistence and efforts are for you to handle, but PrepperLearn can take care of guidance for you. We have expertise in process qualifications like ACCA and are a trusted name among many aspirants. Our personalized and interactive teaching method can make your way to ACCA much easier and more fun.